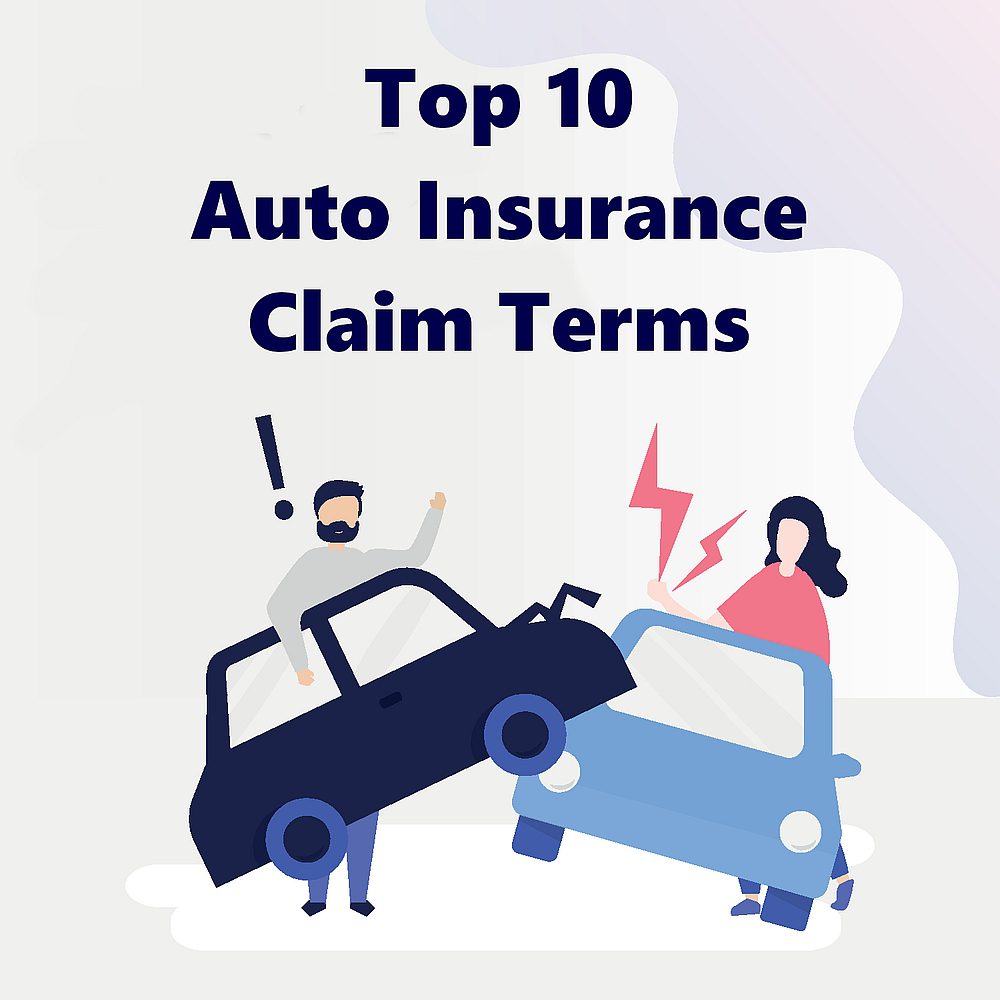 Top 10 Auto Insurance Claim Terms
Get the most out of your policy by understanding these top auto claim terms.
Collision vs. Comprehensive Coverage
Collision coverage helps pay for damage to your vehicle if it hits another car or object, is hit by another car, or rolls over. Comprehensive coverage helps pay for damages to your vehicle that are not caused by a collision. Examples include theft, vandalism, hitting a deer or other animal, storms, and certain natural disasters. Typically, comprehensive coverage also covers glass damage.
Deductible
The fixed dollar amount that is your responsibility as the policyholder. For example, if your policy includes a $1,000 deductible, you will be required to pay that amount towards the repair of the damages, or that amount will be deducted from your payment if your vehicle is damaged beyond repair or a settlement check is sent to you directly.
Depreciation
Your car may lose value over time due to factors such as age, wear and tear, and obsolescence. When insurers are determining the value of your vehicle, depreciation will be among the factors considered.
Investigation
All claims need to be investigated. This may entail reviewing the details of your accident, contacting witnesses, and assessing the damages.
Liability Coverage
If you cause an accident, hurt someone, or damage property, this coverage may provide compensation to the harmed party or pay for your legal expenses if you are sued. This coverage is required in most states.
Rental coverage
If you have rental coverage and your car is damaged during an accident, this coverage may pay all or a portion of the costs associated with renting alternative transportation.
Roadside assistance/Towing
If your vehicle cannot be driven as a result of damage or mechanical failure, your insurance company may be able to help. Depending on your policy coverages, there may be charges for which you will be responsible.
Subrogation
If another person is responsible for the damage to your property, your insurance company may seek reimbursement from that other person or that person's insurance carrier. If there is a recovery, you may receive reimbursement for some or all of your deductible.
Total loss
When a vehicle is considered unsafe to use or damaged beyond repair.
Understanding key terms can be essential in obtaining the most out of your policy, especially when dealing with a claim. However, if you still have questions regarding any of the above auto claim terms, please feel free to reach out at any time. Our staff is extremely knowledgeable and always willing to help. In addition, we also offer pre-claim consultation for those who may need help deciding when, how, why, and if you should be filing a claim and the impact it may have on your premium.
---
For more valuable insurance tips and info, please subscribe to our blog!
This material is for general informational purposes only. All statements are subject to the terms, exclusions and conditions of the applicable policy. In all instances, current policy contract language prevails. Products, services and discounts referenced herein are not available in all states or in all underwriting companies. Coverage is subject to individual policyholders meeting our underwriting qualifications and state availability.