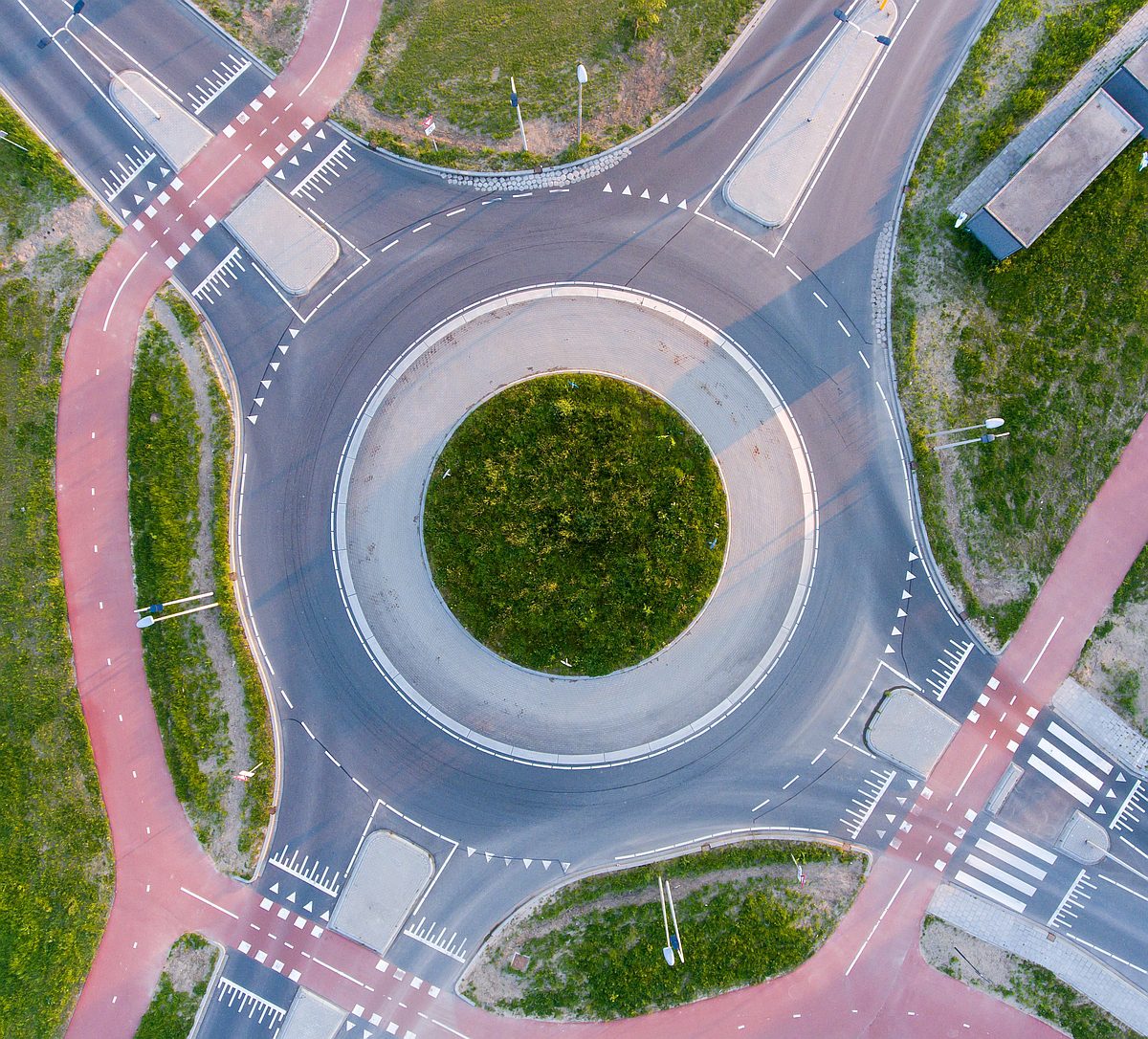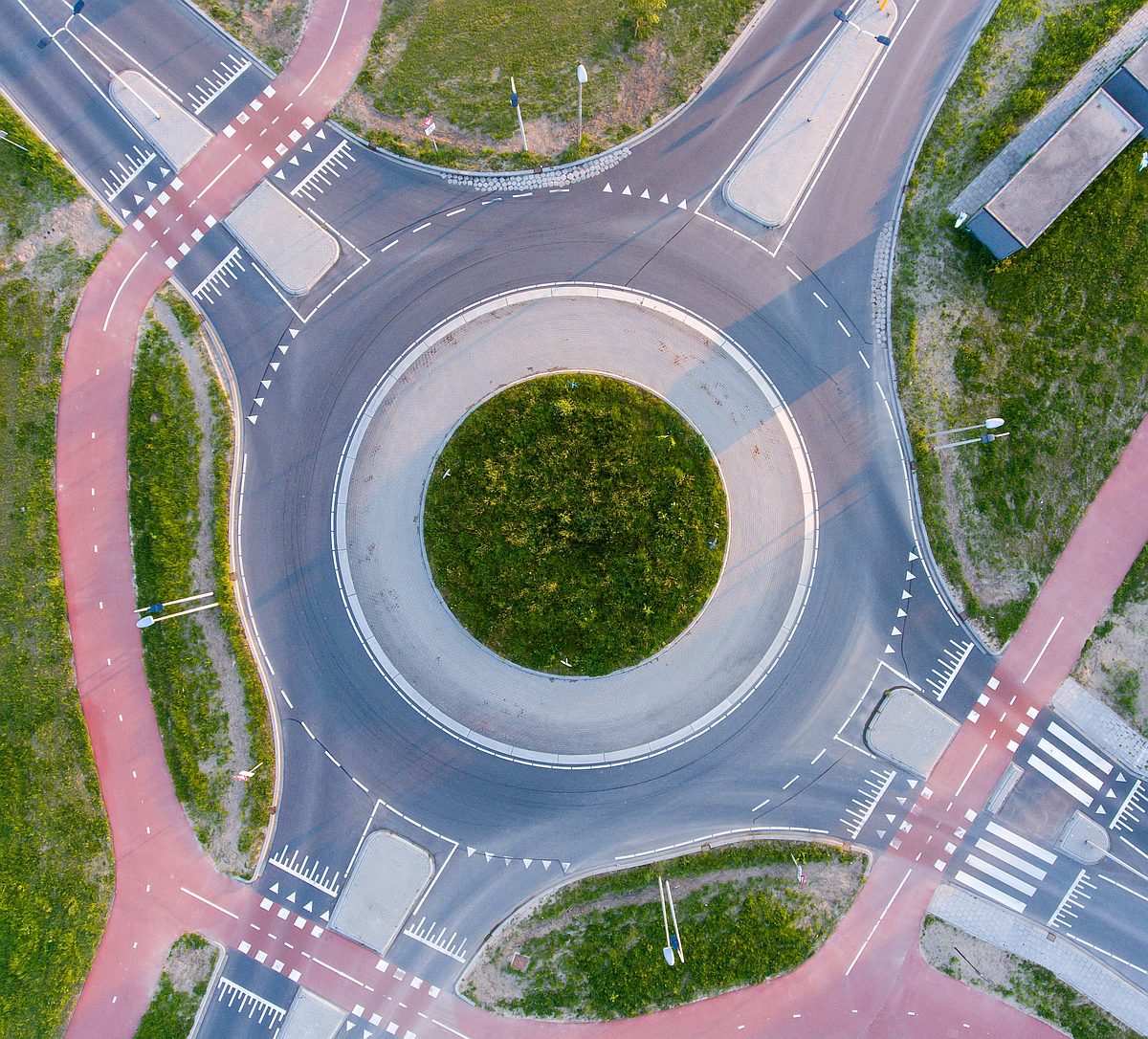 Navigating a Roundabout
Navigating a roundabout can seem confusing or dangerous to some at first glance. However, the information below should help clarify just how safe and easy they truly are!
SAFETY FIRST
Roundabouts offer improved safety over other intersection forms because roundabouts have fewer conflict points, slower speeds, and easier decision making. When comparing a roundabout to a signal, studies show that roundabouts provide a 90 percent reduction in fatal crashes, 75 percent reduction in injury crashes, 30-40 percent reduction in pedestrian crashes, and 10 percent reduction in bicycle crashes. Roundabouts improve pedestrian safety. This is done by offering two simple crossings of one-way traffic moving at much slower speeds.
BETTER FLOW AND CAPACITY
Roundabouts typically carry about 30 percent more vehicles than similarly sized signalized intersections during peak flow conditions. During off-peak conditions, roundabouts cause almost no delay, but traffic signals can cause delay to side street and left-turning traffic from the major street. Increased capacity at roundabouts is due to the continuously flowing nature of yielding only until a gap is available, versus waiting turns at a signal.
VISUAL DEMONSTRATIONS
Because Pennsylvania is on track to install more roundabouts in the coming years, we've provided this video to show you just how easy they are to navigate. After you watch the video, you'll know how to use both single and multi-lane roundabouts whether in a vehicle, on a bicycle or on foot. Keys to navigating a roundabout are to slow down and yield.
LEARN MORE AT – https://www.penndot.gov/PennDOTWay/pages/Article.aspx?post=24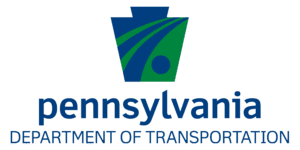 ---
As always, AFS Insurance is here to help. Please contact us as often as you need!
AFS Insurance & Financial Services
11001 Anthony Highway, Waynesboro PA 17268
717-762-5780 or email@afsmainstreet.com
This material is for general informational purposes only. All statements are subject to the terms, exclusions and conditions of the applicable policy. In all instances, current policy contract language prevails. Products, services and discounts referenced herein are not available in all states or in all underwriting companies. Coverage is subject to individual policyholders meeting our underwriting qualifications and state availability.