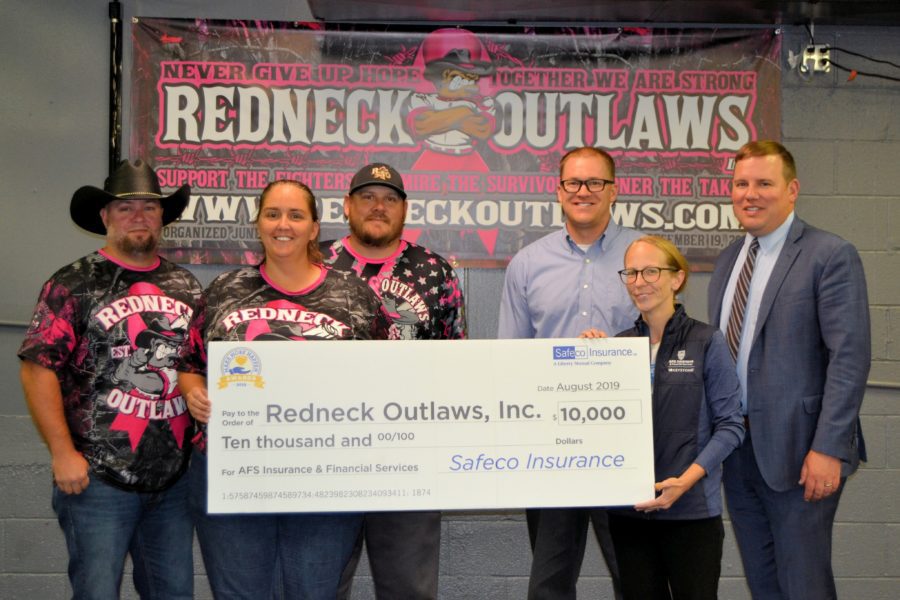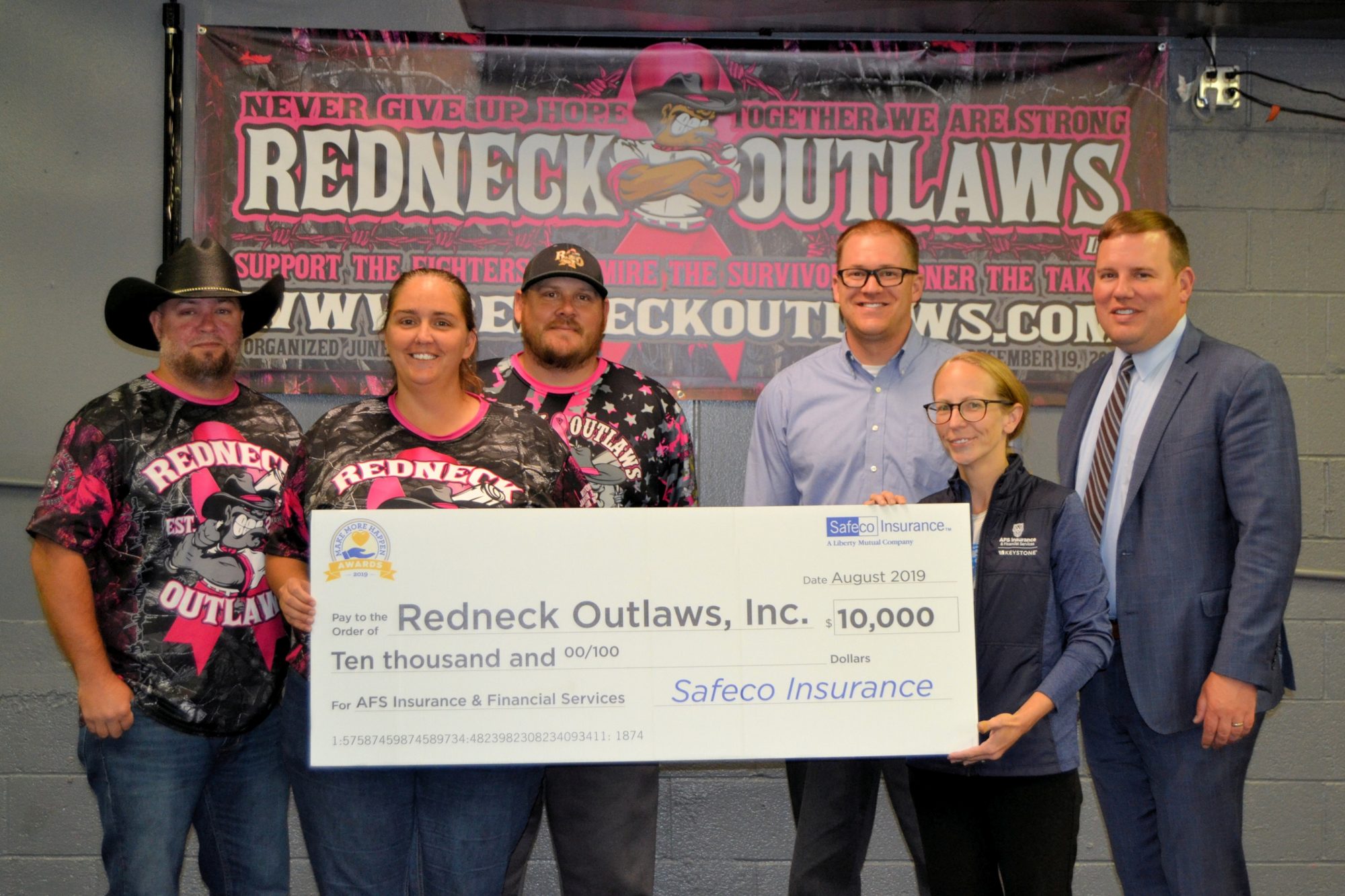 A Lifeline for Families with Sick Kids
When Jennifer Moore wrote an insurance policy for Redneck Outlaws—not a roving band of marauders, but a local nonprofit that supports cancer-stricken families—she was inspired to get AFS Insurance & Financial Services more involved in the community.
"They fill a need I had never thought of before," said Moore, the principal of AFS in Waynesboro, Pennsylvania. "There's the toll of medical bills for a family dealing with a sick child, but the other stressors of life continue as well: car payments, the mortgage or rent, and more. Can you imagine having to choose between working and being there for your child?"
Redneck Outlaws, also based in Waynesboro, helps alleviate those stressors by replacing some of the income lost when treatments and hospital stays require missed time at work.
A cancer survivor himself, founder Matt Lowans knows how a family can be completely upended by the disease. But he started Redneck Outlaws well before his diagnosis, after attending a fundraising event and finding a jar with a young cancer patient's picture on it.
"It had $4," he said. "The fundraiser wasn't for Cam, but we took the jar around and raised over $100. I was upset. I felt that we could do more."
The first Redneck Outlaws event raised funds for Cam's funeral. And ever since, the organization has been helping families like his—about six each year, on average.
"Seeing such tangible results so close to home was very powerful," Moore said. So after launching a charitable referral program at AFS—and trying to resist the temptation to always choose Redneck Outlaws as the beneficiary—the agency simply made the partnership official.
This is personal for Moore, too: She has lost two grandparents to cancer, and her 24-year-old niece was recently diagnosed with Glioblastoma—an especially aggressive form of the disease. "Hearing how this has turned her family's life upside-down gives me just a small sense of the unimaginable turmoil that the families of these kids go through," Moore said.
Today, all of the agency's employees participate in various fundraising events, and AFS is involved with several other community organizations as well. The company offers paid time off for volunteering, something Moore said she and business partner Matthew Shank discussed "even before we took over the agency."
She also has created innovative solutions to support the Redneck Outlaws, such as the "Hundred Grand Treasure Hunt": Raffle tickets currently are on sale for a 1-in-100 shot to win $100,000, made possible by a prize-insurance policy donated by AFS.
The agency's dedication to community has earned a 2019 Safeco Make More Happen Award—which comes with a donation of up to $10,000 from Safeco to Redneck Outlaws on behalf of AFS Insurance & Financial Services.
"None of this would be possible without the AFS team," Lowans said. "Over the past four years, they have become part of our family. Jennifer's willingness to help these families in need—and support our mission no matter what it takes—is outshined only by the size of her heart."
Learn more about these Make More Happen Award winners:


Your Trusted Ally in the Insurance Industry!