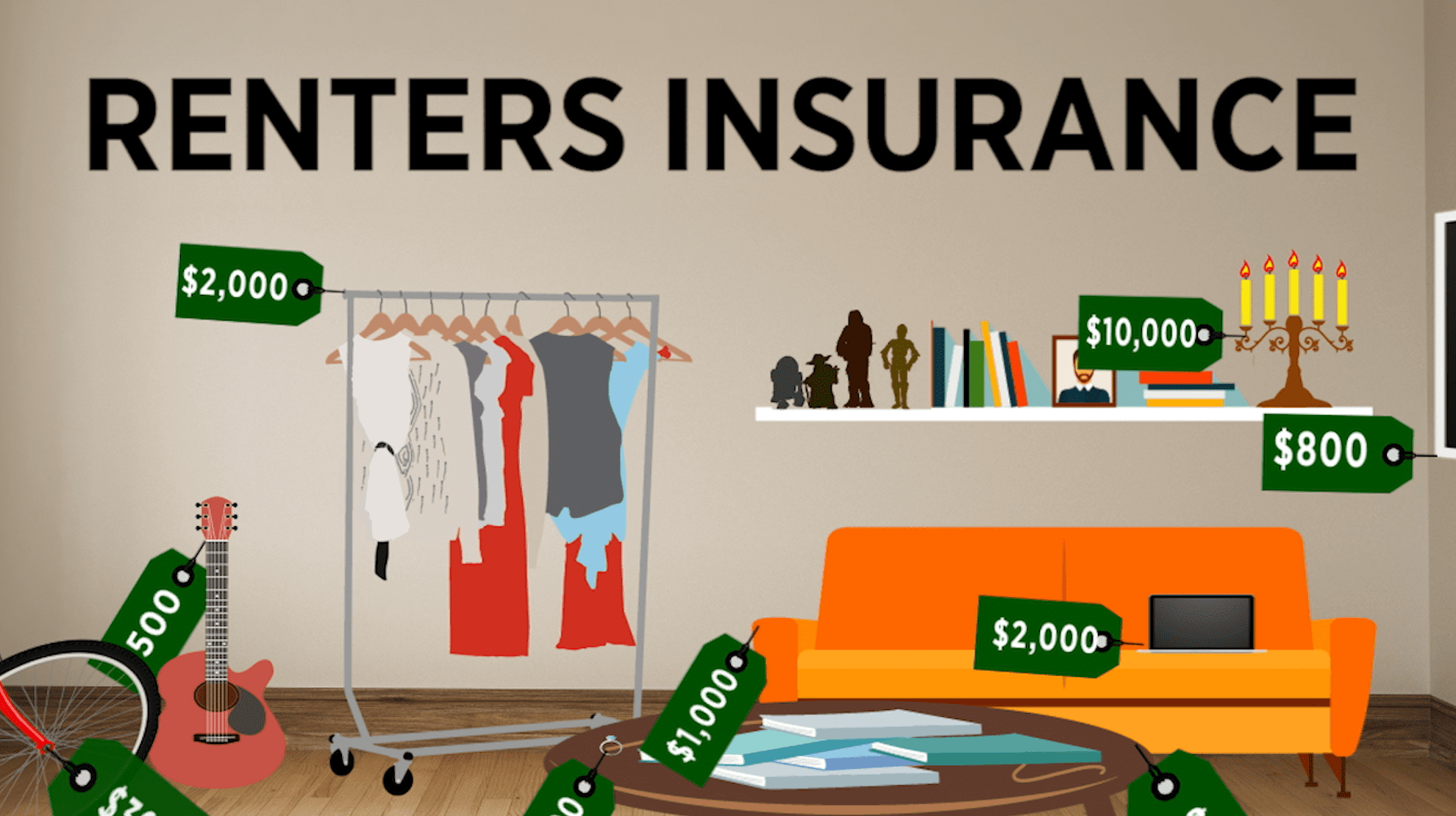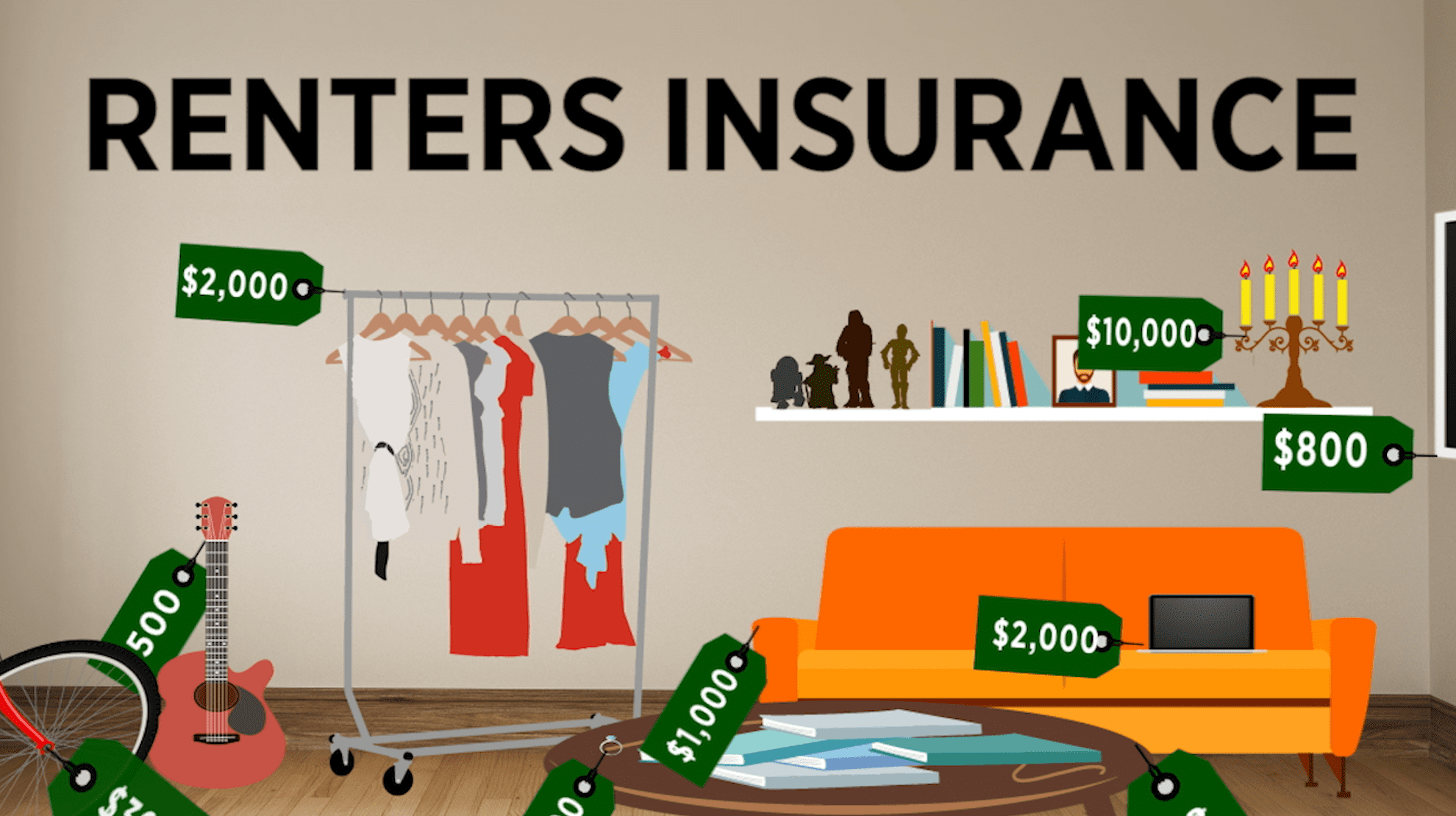 7 Benefits of Renters Insurance
Renters insurance covers more than the stuff in your apartment!

Owning a home is still the American dream for many, but renting has benefits — you don't have to pay for building upkeep, risk getting underwater on a mortgage or be stuck in one place for too long. But you still need to think about financially protecting yourself and your stuff. Renters insurance is the way to do that!
Why Buy Renters Insurance?
Your landlord's property insurance won't help you if disaster strikes. It covers the structure, but not any of your things. Renters insurance covers your belongings from all the possible bad events that are listed in the policy, such as fire, smoke, water damage, windstorms, lightning, theft and vandalism.
Even if you don't think your stuff is worth that much, renters insurance is a good idea. The cost of replacing just a basic wardrobe and only a few pieces of furniture adds up quickly. Plus renters insurance covers more than your personal belongings at home.
Here Are 7 Other Things a Renters Policy Covers:
HOTEL COSTS AFTER A DISASTER
You don't have to couch surf while your apartment is undergoing repair after a disaster like a fire. Renters insurance includes "additional living expenses" coverage if your place becomes uninhabitable after a disaster and you need to find somewhere else to live temporarily. The coverage would reimburse you for extra expenses, such as the cost to stay in a hotel or rent another apartment.
MEDICAL EXPENSES FOR INJURED GUESTS
If a visitor is injured at your apartment, renters insurance would pay the medical bills up to the policy's limit. A typical policy includes $1,000 to $5,000 worth of medical coverage, according to the Insurance Information Institute.
DAMAGE YOUR KID CAUSES OTHERS
Renters insurance provides liability insurance to cover injuries or property damage you and your family members cause others. So if your kid breaks a neighbor's rare antique vase, your policy could pay to replace it.
LEGAL COSTS IF YOU'RE SUED
If someone gets injured in your apartment or you accidentally hurt somebody and are sued, the liability coverage on a renters policy would pay your legal costs and court awards, up to the policy's limit. You choose the amount of liability insurance when you buy a renters policy. Limits usually start around $100,000.
DOG BITES
Most renters insurance policies provide coverage if your dog bites someone, either at your home or off the property. Check the policy, though. Occasionally insurers exclude or limit coverage for dogs, particularly those with a history of aggression or bites.
STUFF YOU'VE RENTED OR BORROWED
A renters insurance policy covers things "in your possession," the Insurance Information Institute says. That means property you own or that you borrowed or rented.
BELONGINGS AWAY FROM HOME
Your things are covered away from home, too, for the perils listed on the policy. So you're covered if a thief steals stuff out of your car or swipes your luggage from a hotel room. This "off-premises" coverage is usually limited to a portion of your total coverage for personal belongings, such as 10%.
---
AFS Insurance & Financial Services
11001 Anthony Highway, Waynesboro PA 17268
717-762-5780 or email@afsmainstreet.com
This material is for general informational purposes only. All statements are subject to the terms, exclusions and conditions of the applicable policy. In all instances, current policy contract language prevails. Products, services and discounts referenced herein are not available in all states or in all underwriting companies. Coverage is subject to individual policyholders meeting our underwriting qualifications and state availability.